London Lifestyle & Fitness Photographer
Personal Fitness portraits are a great way to show not only your physique but your hard work and dedication too.
To make sure your shoot is unique I will coach and guide you through your session, so we also capture what makes you, you!
This ensures you will receive stunning images that you will cherish forever and will allow you to look back in 50 years time and remember all that hard work and passion you put into your health and fitness.
Who is it for?
These portraits are perfect for Athletes, Personal Trainers, Barre Instructors, Fitness Studios & Gyms and general fitness fanatics who want fresh-looking images for their portfolio or even to hang on the wall.  Perhaps you achieved a body transformation and like an excellent way to celebrate reaching your goals.
Photography & Video Ideas
Training clients, one-on-one sessions and group classes,
Professional portraits for your website and social media,
Photos/videos of where you work, this can be in the gym, studio or outdoors in the park,
If you offer online classes, videos & pictures showcasing your virtual training sessions to give potential clients an idea of what to expect.
COLLECTION 1
Fitness clothing/Larger projects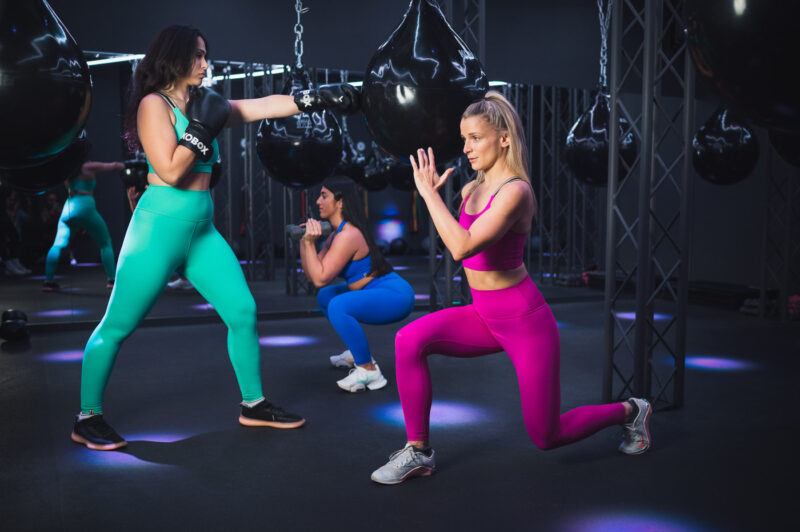 Pre-shoot consultation, in person or video chat,
Branding clarity questionnaire,
Up to 6-hours photoshoot
Unlimited Locations,
Full gallery of light edited Images, web/print ready,
14-day online gallery to view/download your images,
£695
COLLECTION 2
Fitness Portraits/Lifestyle/Training clients

Pre-shoot consultation, video chat/phone
Branding clarity questionnaire,
2- 3 hours photoshoot,
2 Locations Gym/outdoor Location,
60 light-edited images,
8 vertical video clips (5-10 secs long),
14-day online gallery to select your favourite images.
£450
COLLECTION 3
Fitness classes/portraits

Pre-shoot consultation, phone chat
Branding clarity questionnaire,
1-2 hours photoshoot,
1 location
30 light-edited images,
7-day online gallery to select your favourite images
Share with a friend +£100
£300
(Light edited images are basic edits with colour grading.) This keeps images looking natural.
If you're interested in a bespoke package that includes both photo and video, feel free to contact me using the form below.
Additional options:
Extra coverage – £60 p/h
Additional person £100
Additional Images – £12 each or 15 images for £100
Large printable digital files upgrade (for large banners & posters) – £20 each
Skin retouching – £10 for each image
Custom collections are also available, please contact me to discuss them in more detail.
Fitness Promotional Video Examples
Fitness Promotional Videos
Videos require a lot more planning/editing and each project is different. For this reason, I can create a bespoke package to fit your requirements. Please contact me on the form below. Prices start from £200.
What's Included:
Brand clarity questionnaire,
Pre-consultation via phone call or Zoom,
Video/photography coverage,
A relaxed and fun shoot,
Includes editing and colour grading,
Promo film,
Includes royalty-free music.
Contact
---
If you have any questions, please feel free to send me a message by filling the form or give me a call on the number below.
Contact number: 07971133967
Alternatively, you can send me an email at: Info@andrewprod.com