Wedding Album Tips And Ideas
I believe having printed images is very important, but what really makes it worth it for me is to offer hand crafted, Italian albums which are not just images in a book but heirlooms. My vision is to see couples getting to share their album with family, friends, and future generations to come. There really is no better way to tell the story of the wedding day.
A few tips to look for in an album.
A clean and elegant design.
You don't want your album to seem dated quickly so a clean design will ensure it will look great in years to come. I would suggest making sure there are no black and white images mixed with colour on the same album spread. So either all colour on one spread or all black & white.
Example of an all colour spread below (one spread = 2 pages):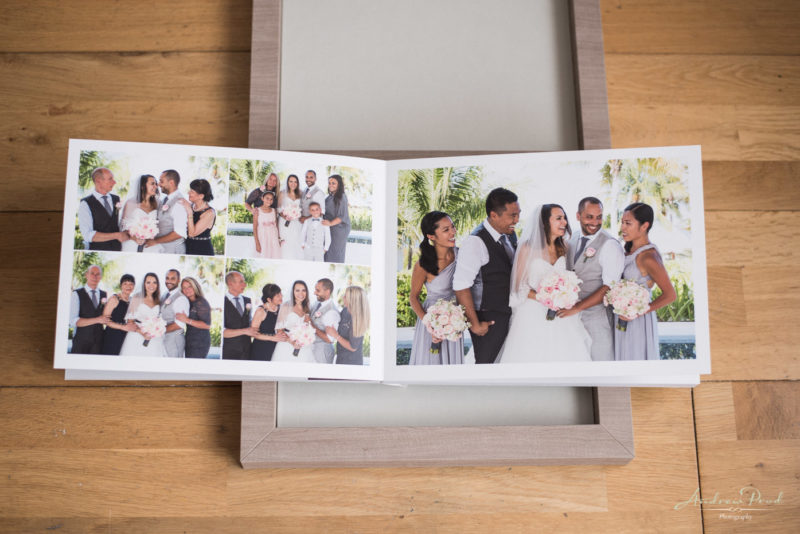 Images are colour balanced.
You want the album to look pleasing to the eye. Look out that the images which are on the same page are colour balanced. For example you don't want to have a really warm tone image mixed with a cooler tone image as this can be distracting to the eye.
Choosing your favourites images.
The most important thing is to make sure you love the images in your album. Work closely with your photographer during the design stage and make sure you are happy before the album gets sent off to print.
To break the album design up it is good to put a wow image across two pages. This allows breathing space in the album plus a breath taking scene from your wedding day.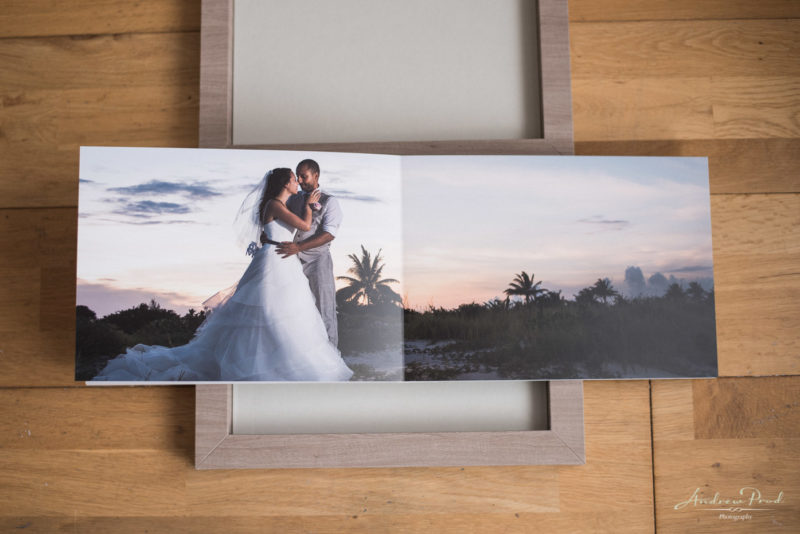 Photography By Destination Wedding Photographer Andrew Prod