Highlights of Sabrina & Dimitri's Wedding Photography at Corinthia London
As a London wedding photographer, I was thrilled to capture the essence of this remarkable venue and the love story of such a beautiful couple.
The Corinthia Hotel boasts an extraordinary ballroom and offers breathtaking views from its penthouse suites, showcasing iconic landmarks like the London Eye and the city's unique architecture. I couldn't resist the opportunity to incorporate these stunning features into the photography, adding an extra layer of beauty to Sabrina and Dimitri's special day.
Beyond capturing the awe-inspiring locations, my focus as a wedding photographer is to encapsulate the genuine emotions experienced throughout the entire day. It is a privilege to document not only the posed shots in magnificent settings but also the candid moments that reveal the true essence of love and joy. These images will serve as cherished memories for Sabrina, Dimitri, and their future generations.
The wedding day was truly enchanting, a thank you to the incredible teamwork from all the suppliers and the couple's radiant energy.
I'm very grateful to have been part of such a magical celebration.
I invite you to enjoy some of my favourite images from Sabrina and Dimitri's wedding!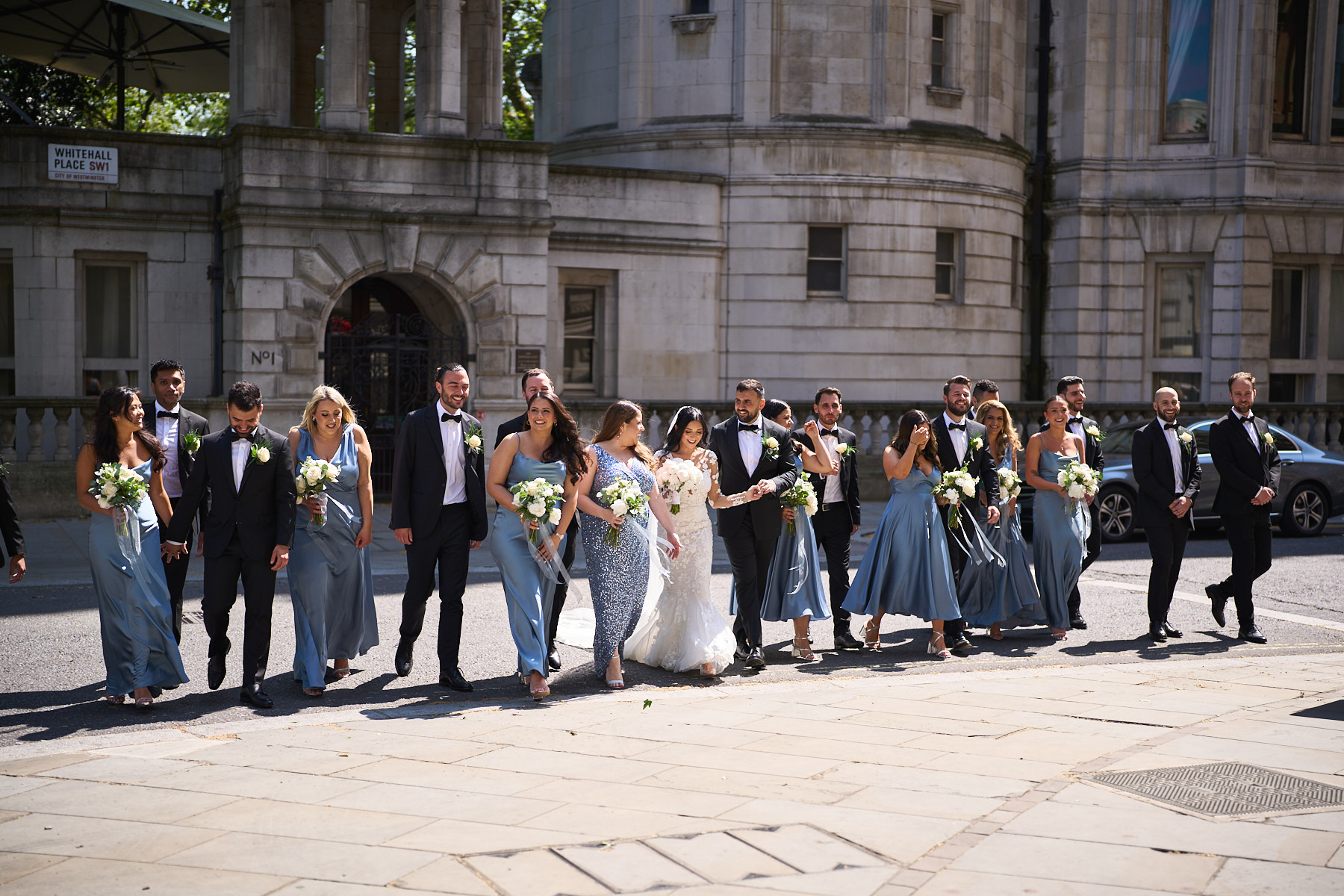 ---
Getting Married?
If you are looking for a London wedding photographer please contact me here.
Main Photographer @andrewprodphotography
2nd Photographer @Kat Antos-Lewis Photography
Bride @sabrinaalu
Groom @dimitris.hitra
Event Decor & Flowers @aria.flowers
Video @vicriverofilms
Venue @corinthialondon
Dress @pronovias
Fireworks @excitingfireworks
Makeup @suzieeren
Hair @_rossellabracaliello
Cake @sugarandicecake.co
Band @passionebandlive
Saxophone @Jermainedantzie