Hello and welcome to our fun and crazy flour photoshoot, I have always wanted to do a flour photoshoot for a few years now and finally I got the opportunity to do so.I heard many stories how messy flour photography can be but I knew the outcome would be so worth it. After a total of 8 hours of preparing and tidying the mess, I am very pleased with the how the images came out!
I wanted to keep the lighting set up simple, I had 1 light behind the model to highlight the flour and the 2nd light with a softbox to the side of the models. I made sure the models faced the side light to provide some lighting on their faces.
Flour does go everywhere, I now know that 🙂 I had to keep cleaning my lens and camera every 20 minutes. Be sure to have some ventilation to let the flour particles escape and to allow fresh air into the room.
I had great fun working with these lovely models, it really helped as their background includes break dancing, ballet and yoga so we managed to get some really nice poses for the photoshoot,
These are some of our favourite images from the flour photoshoot, please enjoy 🙂
Models: Lana Corina, Rox Roxane, Nefeli Tsiouti
Photographer: Andrew Prod Photography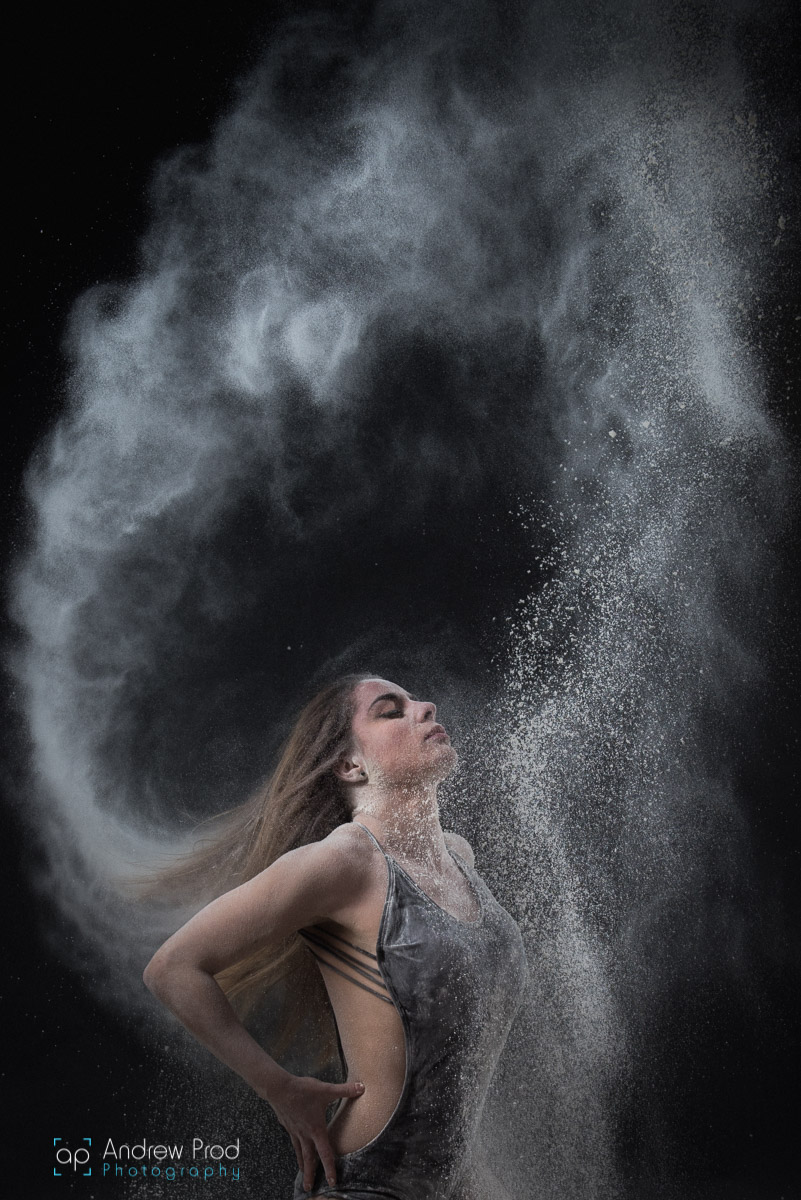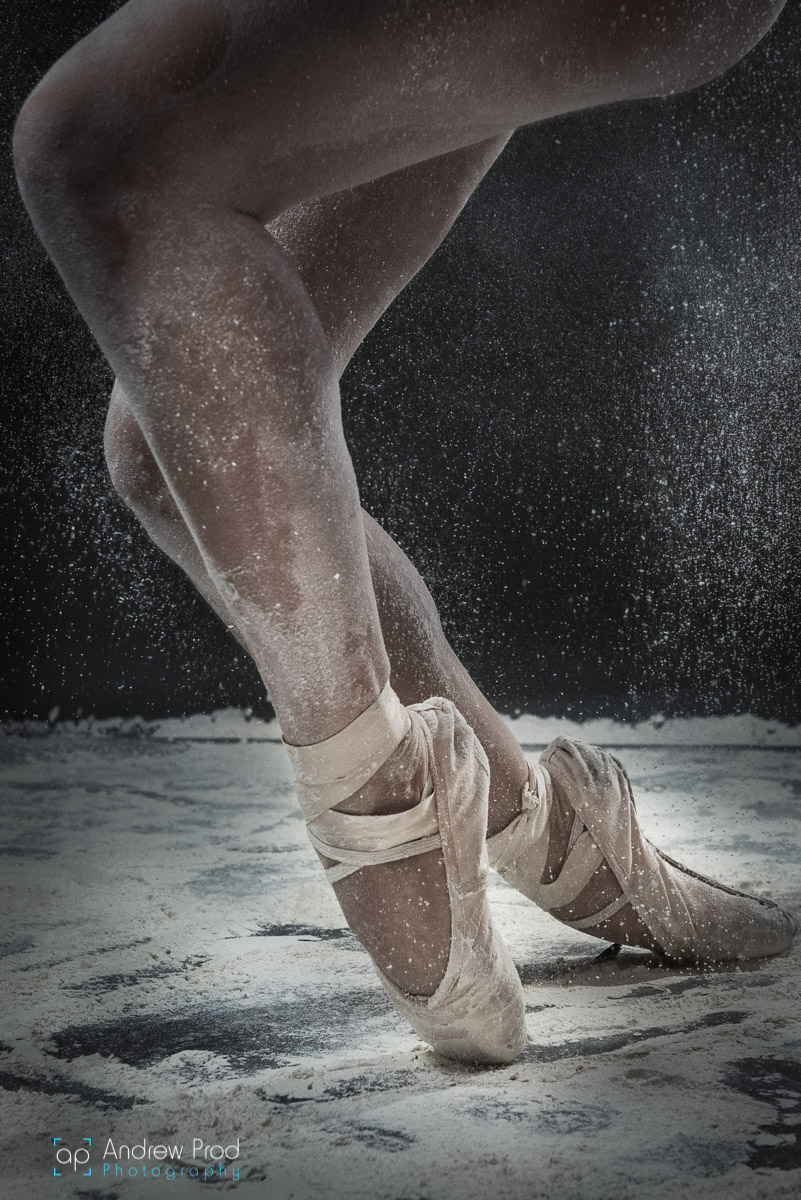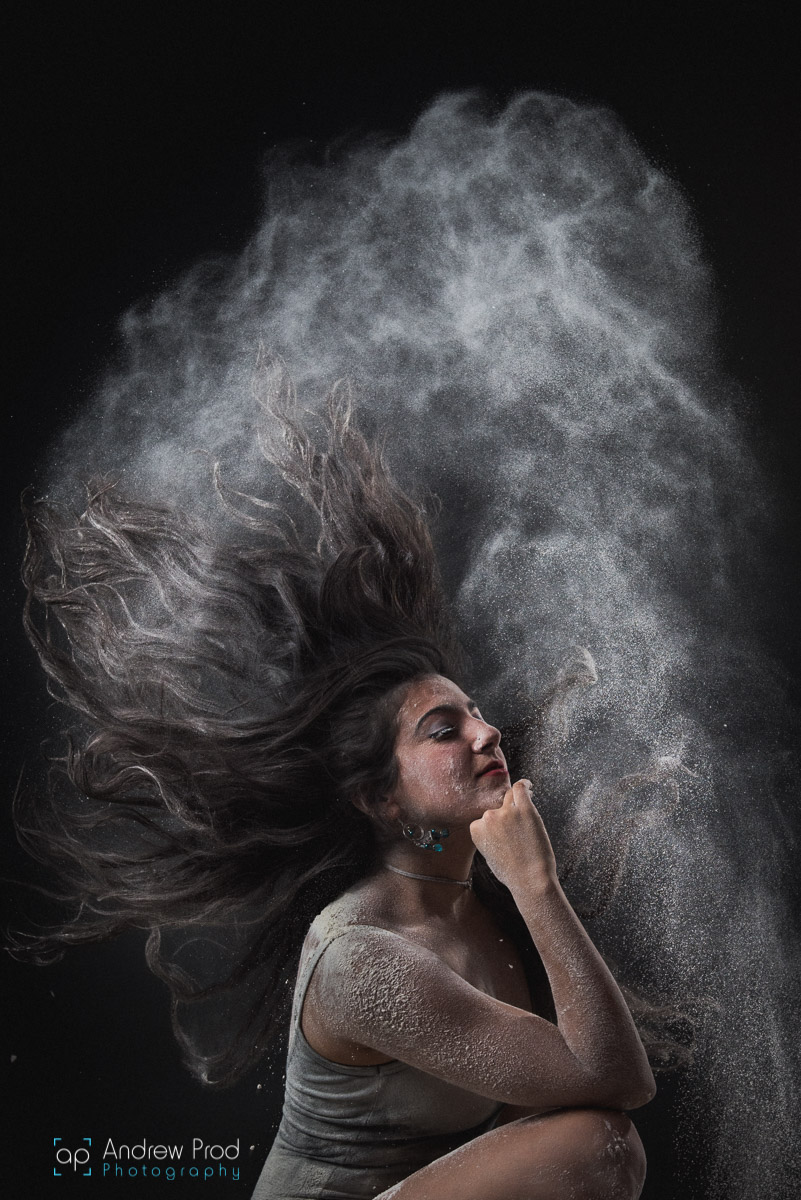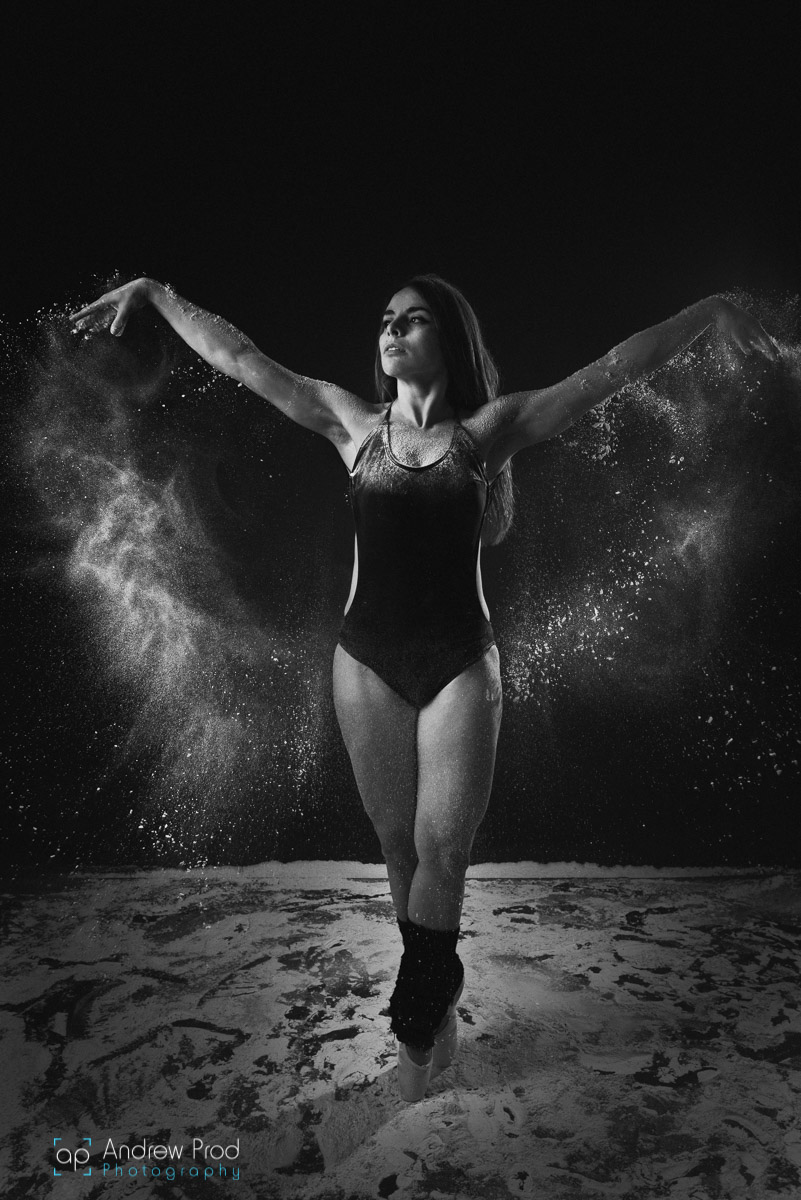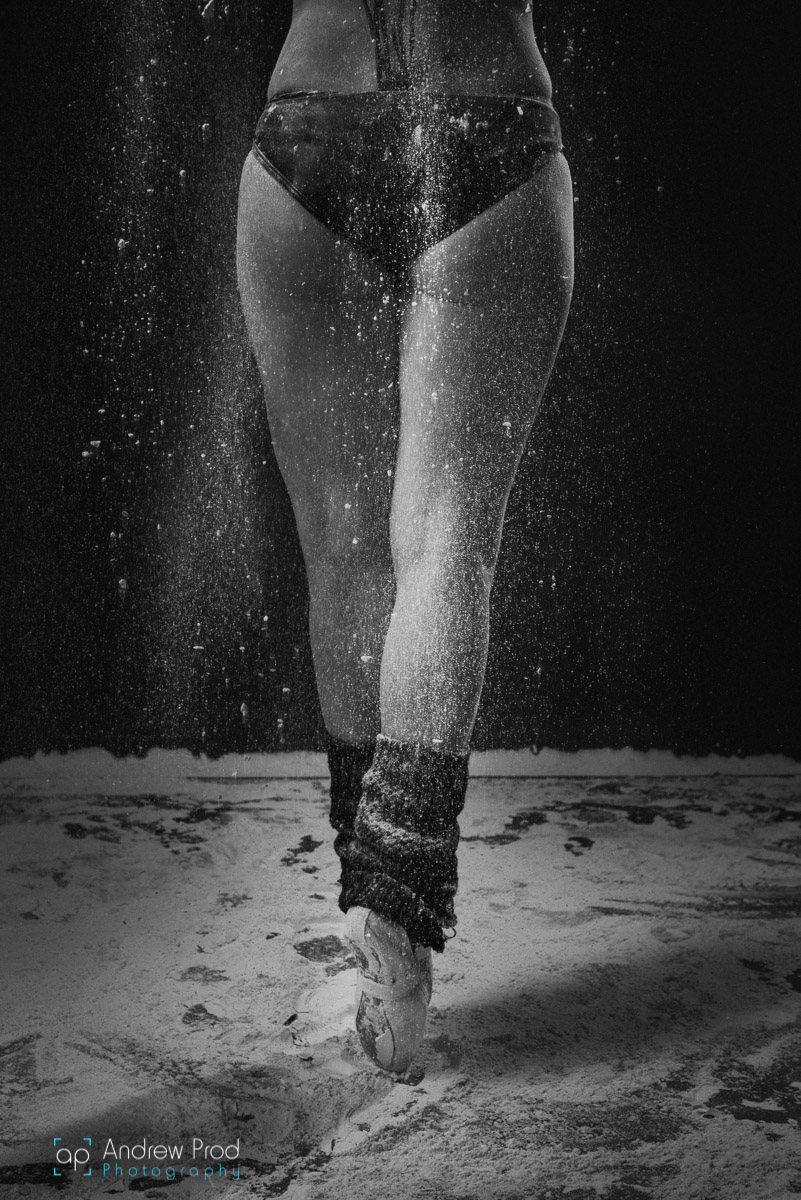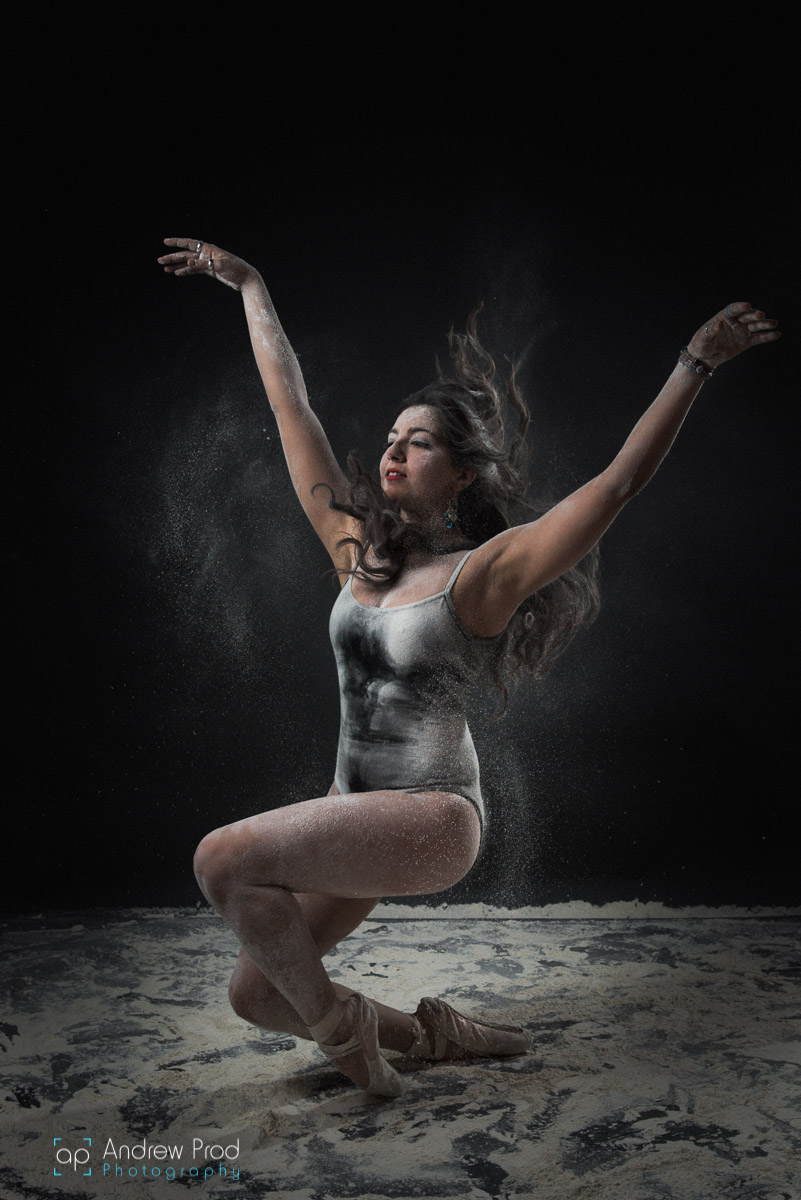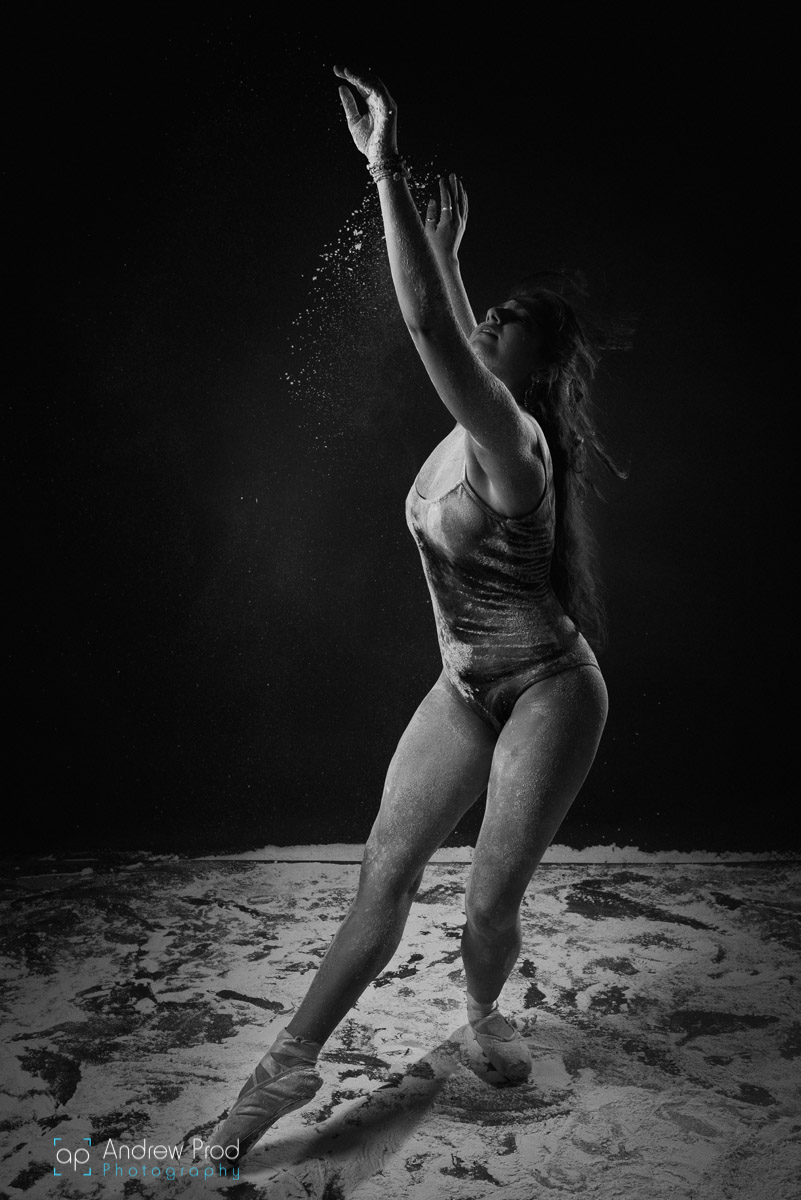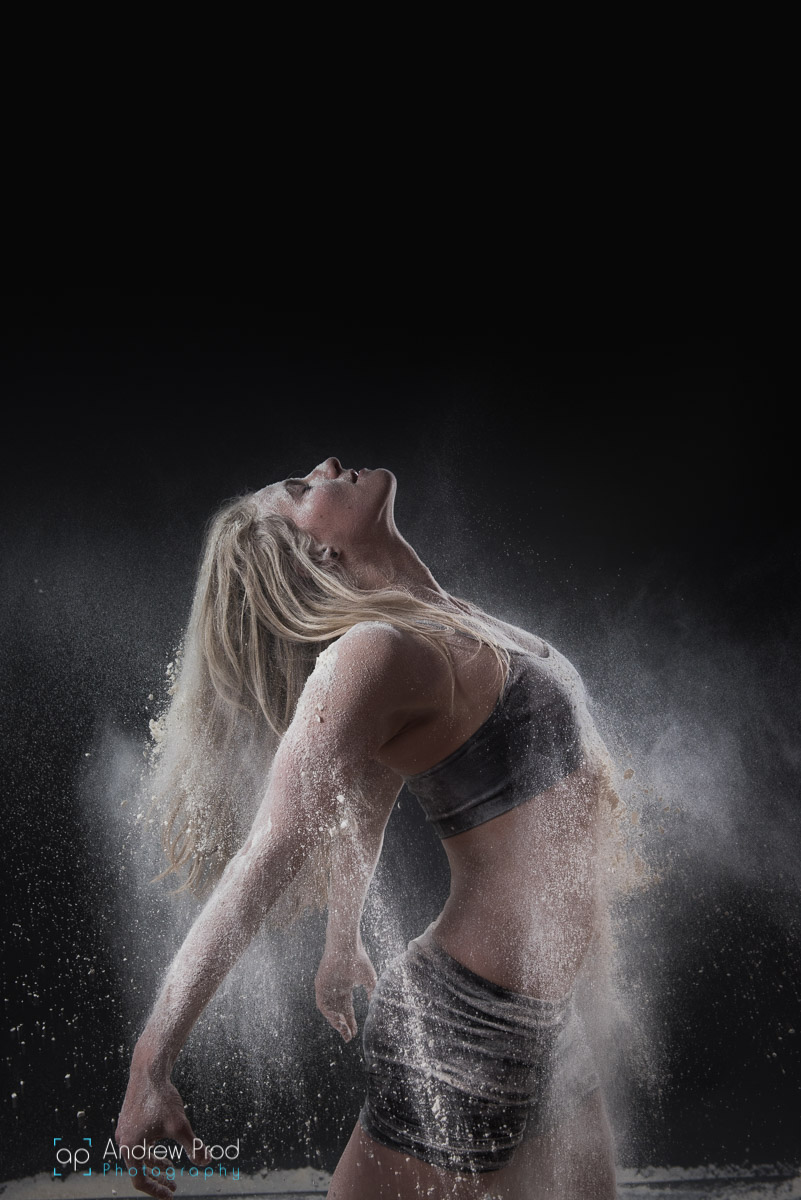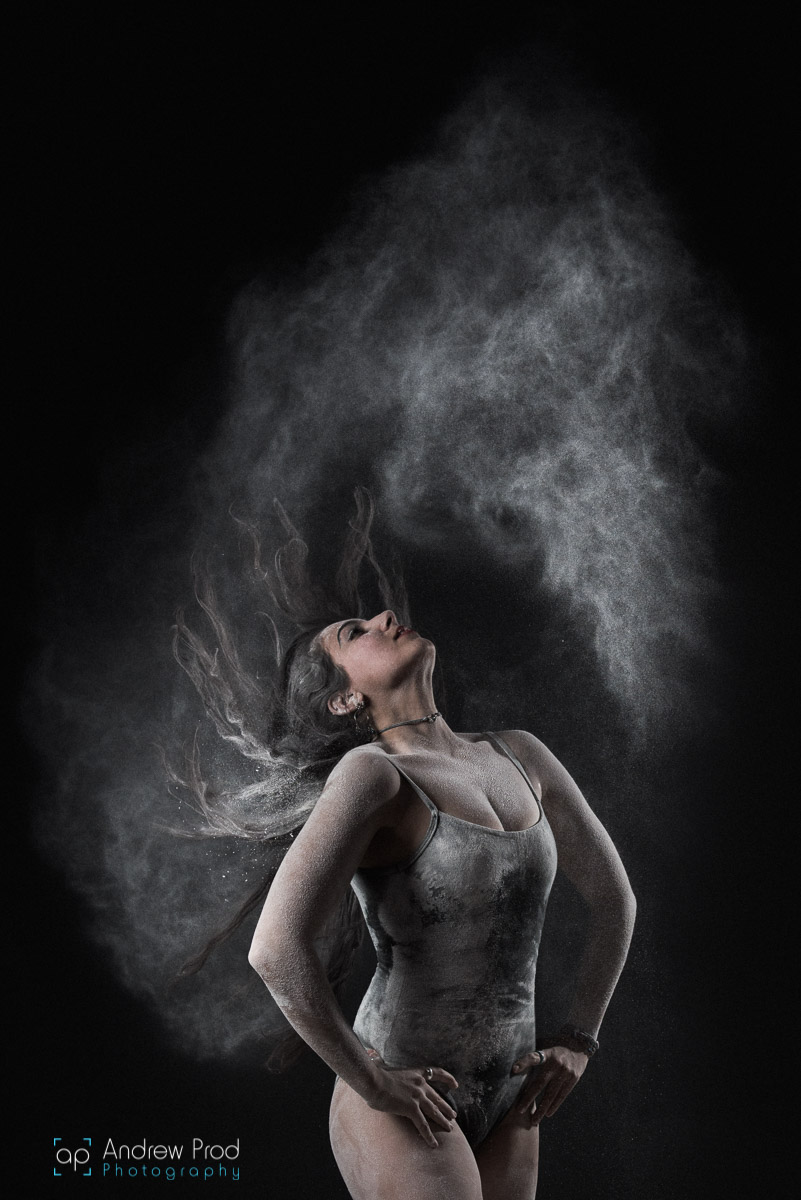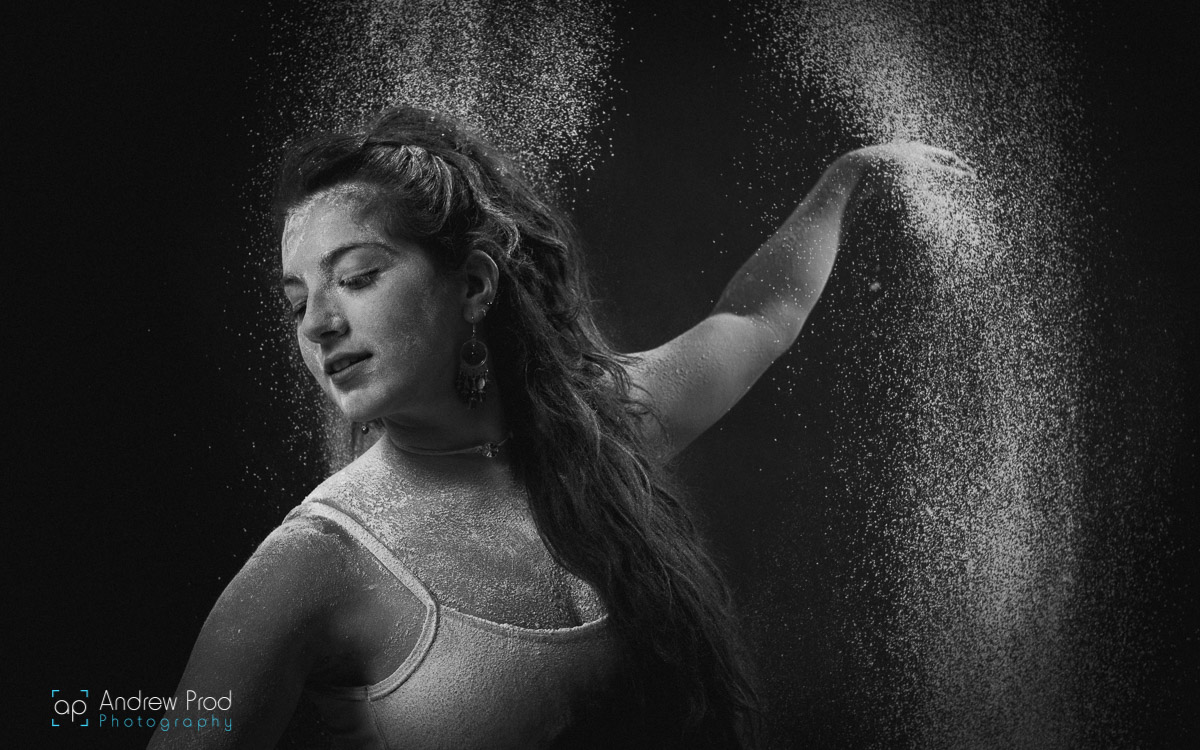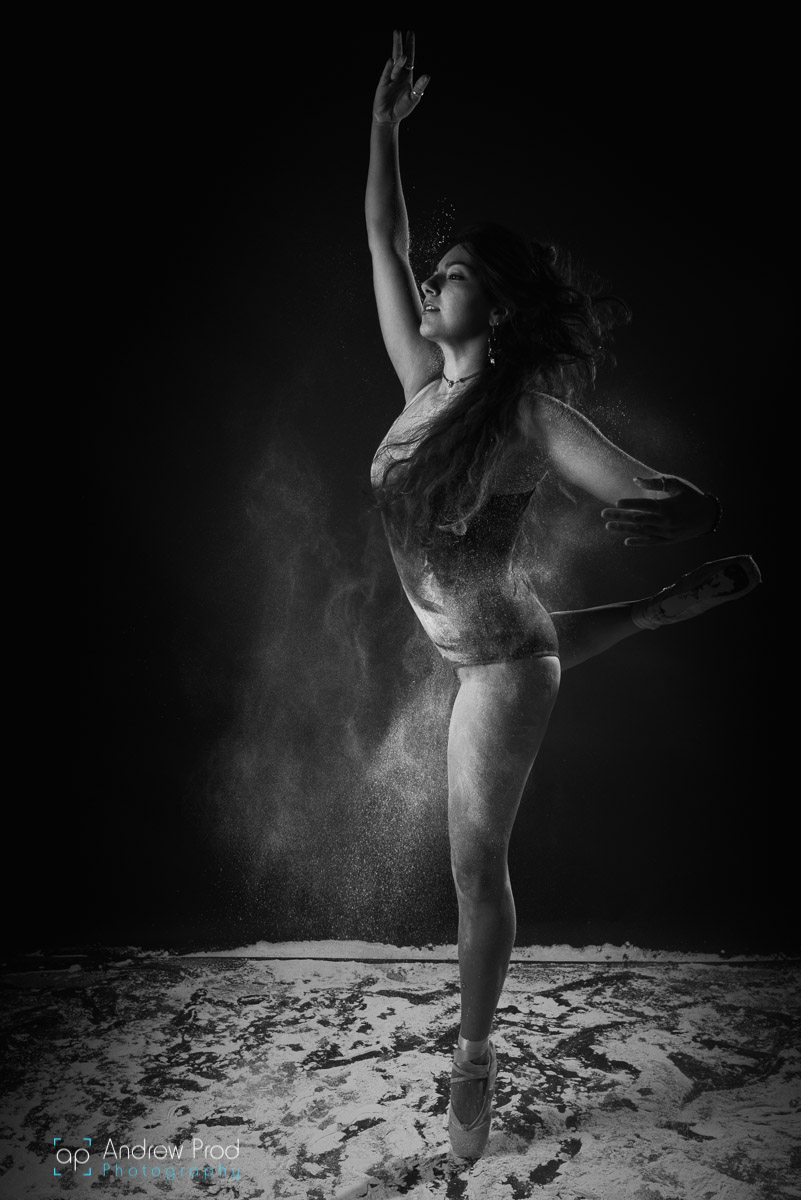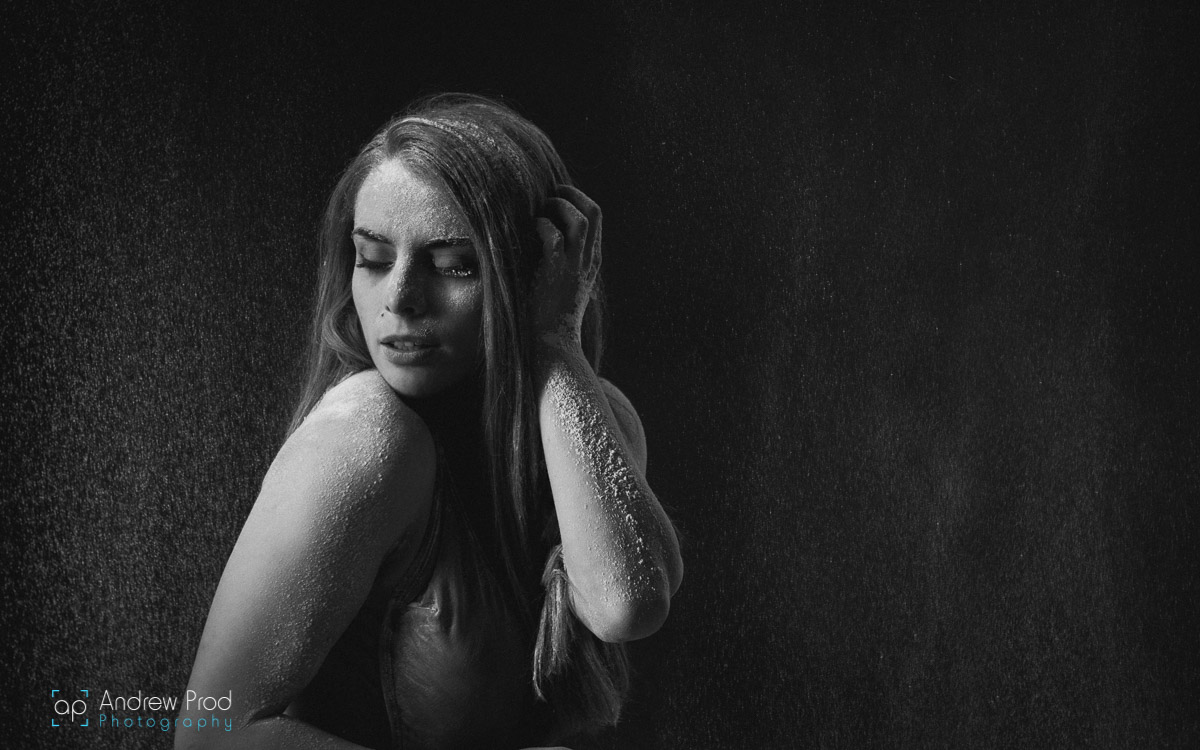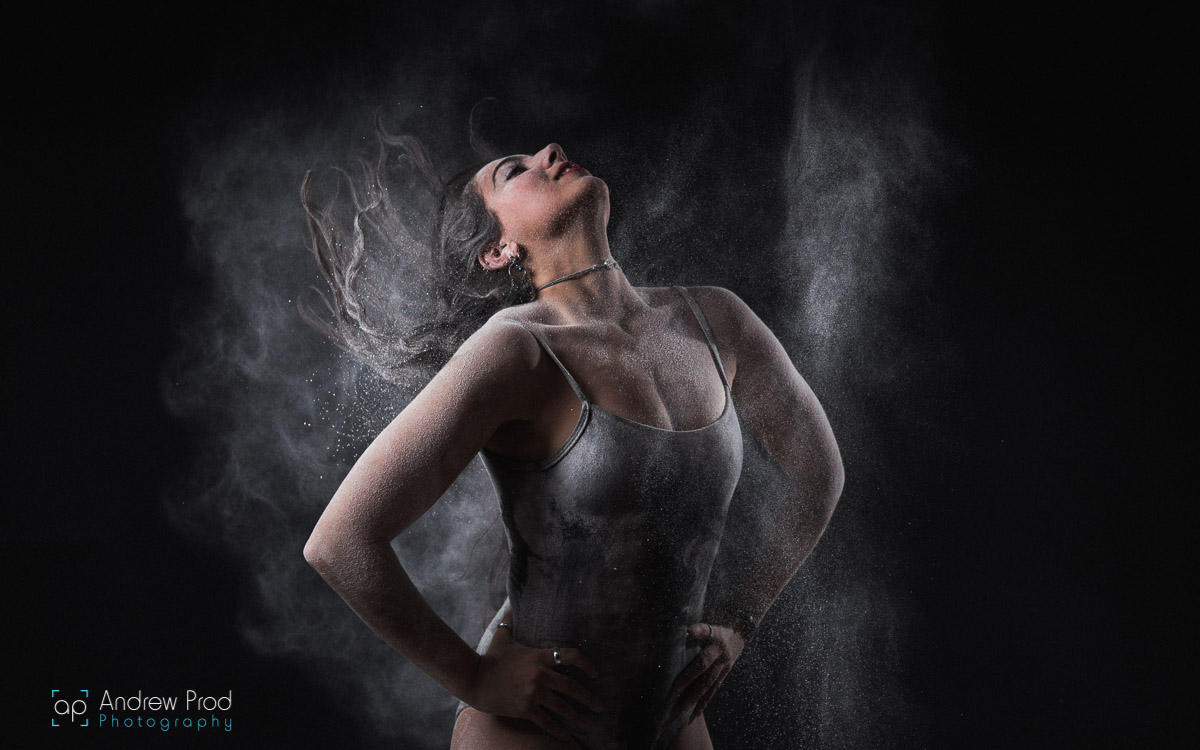 For any enquires about a photoshoot, either to help promote your brand or just a portrait session please contact me at info@andrewprod.com
Feel free to check out more of my work here. Thanks Andrew.